Top posting users this month
Member of the Month

MoM
Want to be Member of the Month? Simply enter your name below and receive, 5000+ points, NameGlow (Any color), and A title picture!
Supernova 3.0.0
The Beginning
Supernova has reached a new height in the community, and we are honored to announced the new Update for Supernova, "The Beginning." New updates and features have been released to create an all new experience for the Supernova community. This is truly, the beginning.
_________________________________________
Upcoming Events.
Right at your homescreen.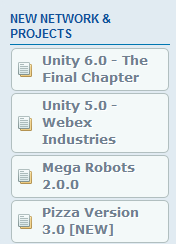 This new feature gives you the ability to see upcoming events, projects, games, networks and more and the sight of your homescreen. Located at the bottom right corner of the home page, you can use this widget to browse and locate the new upcoming products that the community has to offer.
-Able to see up to 11 upcoming projects.
-Takes you directly to the information of the project when you click on the item.
_________________________________________
Know how many words you type.
Protection from spam.

Spam on Supernova will no longer be an issue. This new feature allows you to know how many you type whether you are typing a reply or creating a topic. Words have to be 1 letter or more, and you have to have at least 5 words to submit a message. Protection of pointless messages is a necessity here at Supernova.
_________________________________________
Avatar.
In the categories, and sub forms.
If you ever wanted to get a good image of who posted last in a specific topic, you are know able to do so. With this new feature, the avatar of the last poster in the category appears in the homescreen. Not only that, and avatar of each last poster appears on each topic when viewing the sub forum.
_________________________________________
Preview profiles
without viewing their profile.
You can now view someones profile information without even going to the users profile page. In the topics and sub forums by clicking a users name, you can simply view the contents of their profile. From this feature, you can also send the user a PM, Visitor Message(VM), Friend request, or a Foe Request.
_________________________________________
Minimize.
See only what you want to see.
This new feature allows you to minimize or maximize categories. Using the small square button with the "+" or "-", you can use it to shrink the topics to just a tab, or maximize to its original size. This its makes it easier to navigate through the homepage without much scrolling.
_________________________________________
Reply.
Without the process.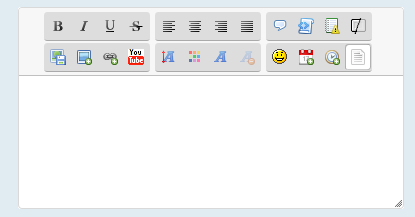 Replying to messages has never been so easy. With this feature, you can now reply to topic messages faster than ever before. The reply box is at the bottom of the topic messages under the responses. Type 5 words or more, boom, sent. It's that easy. No redirecting pages, it automatically appears after you send the message. Fast.
_________________________________________
See.
More clearly.
Get a full glimpse of a image with this new feature. The Lightbox gives a pop up view of the image with just a click on the image. On any topic, any image can be viewed in the Lightbox feature.
-Now working with every image on Supernova(In topics)
_________________________________________
Save your work
Automatically.
When ever you're typing paragraph long messages or topics, you don't have to worry about your work being lost if something happens. Because the Supernova 3.0.0 Update brings you to the Auto Save feature, which saves your progress automatically when creating topics or replies.
NOTE: When deleting your browser's cookies, it will result in losing ANY saved progress.
_________________________________________
Get Friends.
Easier and Faster.
You are now notified when you have a friend request. This features shows a pop up and the top right hand side of your screen when you have a friend request. A nice clean slick look than ever before. Remastered and perfected.
_________________________________________
New Private Messaging
Nova Messaging.

The new standard of private messaging is here. The Supernova 3.0.0 Update brings you Nova Messaging, the private messaging system at it's finest. Get a glimpse of what your messages are titled and who their from while you're at the homepage. A drop down box is embedded into the PM Link, showing you the information.
Just like the friend requests, you are notified when you are private messaged. The PM box has been extended up to 50 message compacity, and a cleaner look has been created as well.
-Up to 5 messages can be seen on the drop down box.
_________________________________________
Chat.
A Whole new level.
The Supernova 3.0.0 would like to introduce iChat's new version of the Supernova chat. This new chat box comes with new commands, a new interface, an adjustable text box, multiple chat rooms, and private chats. The chat has been moved to the toolbar on the bottom right corner, so log in, connect, and chat away.
Amazing update! I love the new features. It makes Supernova way more resourceful than ever before!
Can't wait for 4.0.0

Worfox

Operator




Posts : 4
Points : 2485
Join date : 2012-12-09



I love it. Keep up the good work Supernova.

Riley

Coder




Posts : 17
Points : 10053
Join date : 2012-12-12



I must say that this indeed a very well done update. Keep up the good work.

Latin

Forum Expert




Posts : 8
Points : 4342
Join date : 2012-12-09



Thanks for the positive feedback guys.
Amazing update. Once again Supernova has proved itself to be one of the best.

James

Administrator




Posts : 12
Points : 7556
Join date : 2012-12-09



AMAZING Update Supernova! I love all the new features.

LOLman22

Registered User




Posts : 24
Points : 14880
Join date : 2012-12-13



@James

wrote:Amazing update. Once again Supernova has proved itself to be one of the best.
I agree, James. An update at it's finest.

Jessica

Support Team




Posts : 19
Points : 12015
Join date : 2012-12-09




Similar topics
---
Permissions in this forum:
You
cannot
reply to topics in this forum