Welcome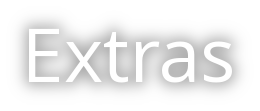 Supernova+


Apply for Supernova+


Apply for membership in the Supernova+ Program! Become one of Supernova's finest.

Connor and Ray's!


Visit the Point Shop!


Use your points and shop for items to make your Supernova profile HOT! From glows, sparkles, and pictures, you can have it all!

Take the NovaQuiz!


NovaQuiz v1.0.3


Think you're the sharpest of the sharp! Take the NovaQuiz and earn your score! The top score is currently 1420 set by

Paradox!